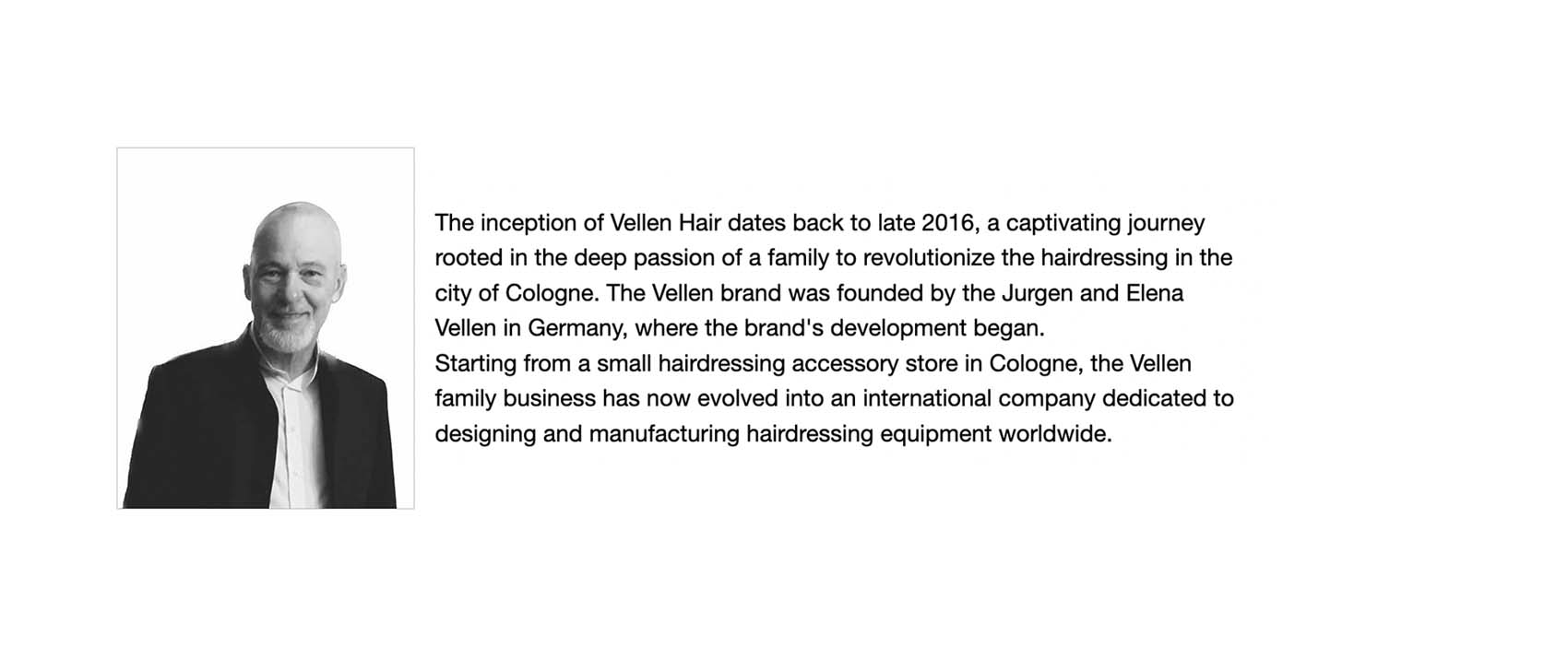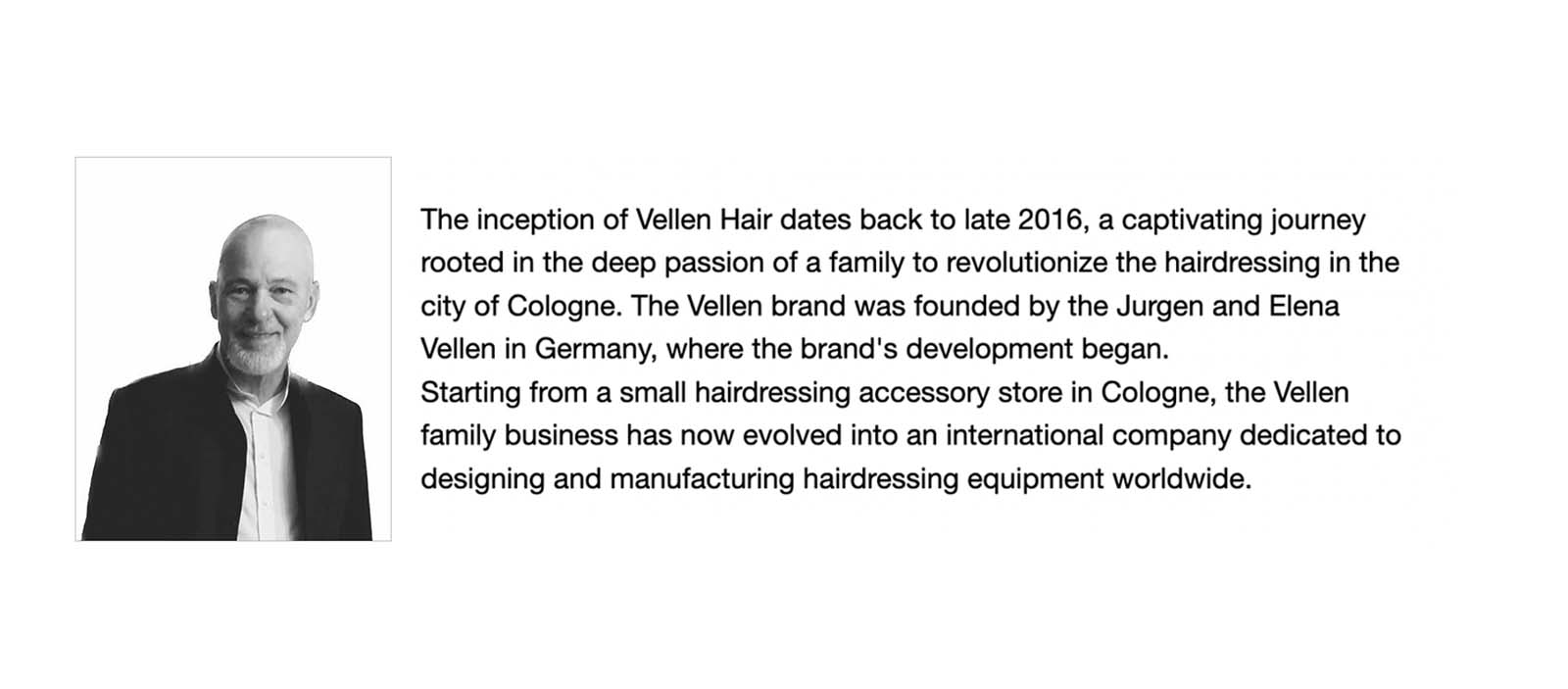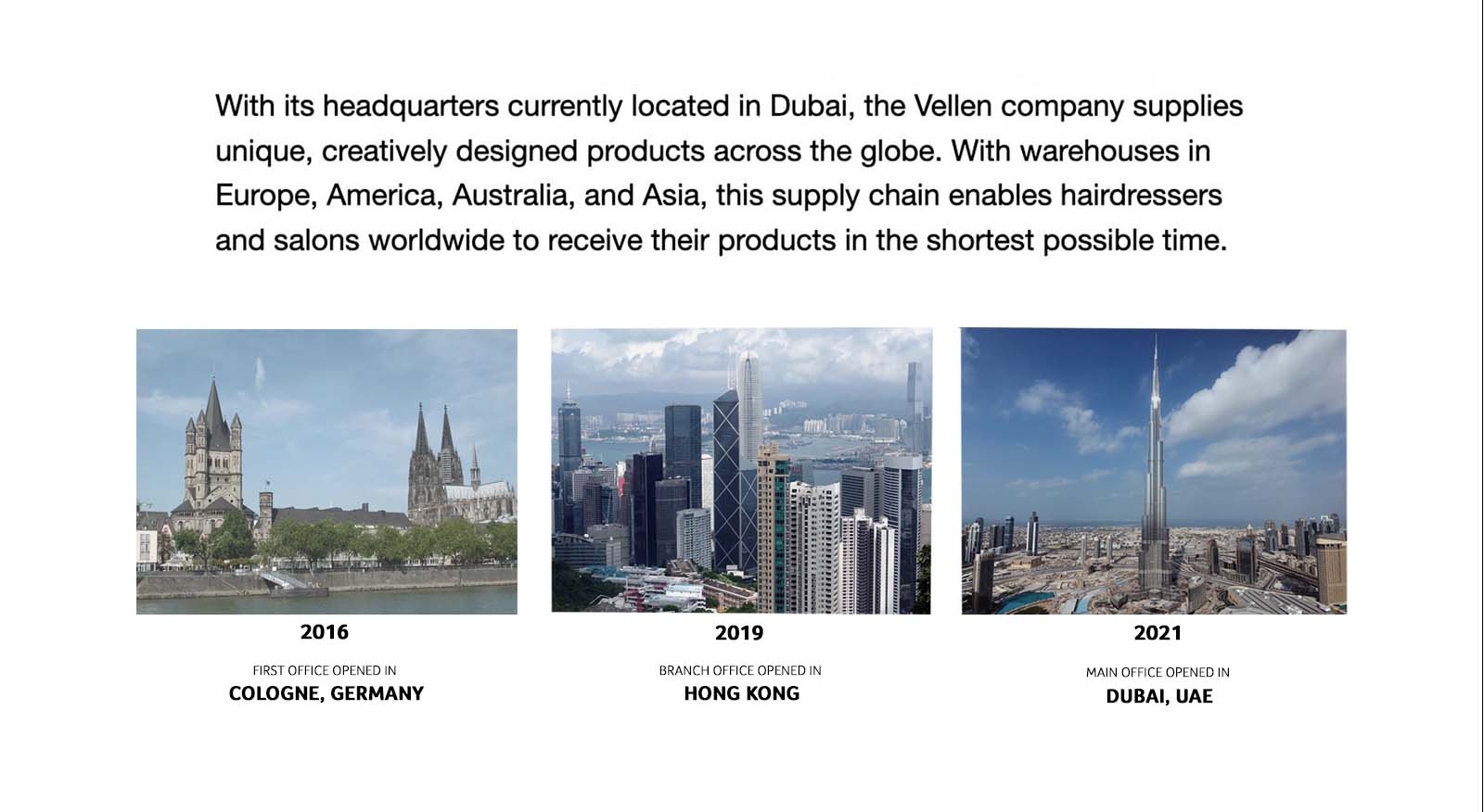 The Vellen brand embodies modernity, and our motto is to keep pace with the times and listen to the world and our clients. We aim to enhance, simplify, and embellish the work of every hairdresser. That is why our company places great importance on design, innovation, trends, and quality. Uniqueness lies in the details, beauty in every element - this is our philosophy.
Everything started with an idea - a hairstylist is a master of beauty, but they don't always have the opportunity to work with beautiful and high-quality equipment. 
Vellen Hair solves these challenges by offering hairdressers beautiful and high-quality equipment. We understand that even the smallest detail is important for creating the perfect look. That's why every Vellen Hair product is designed with style, aesthetics, and functionality in mind.
We strive to provide hairdressers with tools that not only help them achieve professional results but also bring them joy in their work. Our team designs and creates equipment that combines beautiful design, durability, and innovative technologies.